Our Mandate
BelAir Capital Group is a venture capital and corporate finance advisory firm serving clients on a broad range of innovative structured solutions. BelAir is led by Joseph Duggan, a 30+ year industry veteran with deep industry knowledge and professional ties to key sectors across US and Canada. BelAir provides strategic advisory services to clients seeking advice on public listings, capital structure, recapitalizations, divestments, debt and equity placements, M&A, and alternative capital markets.
The Capital Pathway maximizes wealth creation, long-term investor valuation, and on-going corporate growth by connecting corporate clients with exclusive and privileged access to global capital market alternatives and resources along with direct access to our international affiliates providing access to all of their contacts and expertise in their respective markets.
Our Success
$100M
Cannabis
$800M
Mining and Metals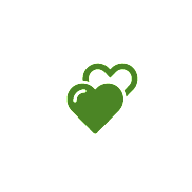 $150M
Healthcare
$200M
Technology
See More Transactions »
ABOUT BELAIR
Exclusive and proven expertise in corporate finance advisory and merchant banking services. We maximize your potential for corporate success. More info...
OUR PLATFORM
Get privileged access to alternative capital markets and financial resources through Belair's proprietary Capital Pathway and Capital Gateway platform. More info...